Get Your Lifestyle Back!
Producing Outstanding Results
If you are in search of a chiropractor in Murrieta, it makes sense to choose an experienced doctor you can trust. Our comprehensive approach at Pure Chiropractic in Murrieta CA ensures that we give you the best opportunity to achieve health.
Many individuals in Murrieta believe chiropractic care can do little more than relieve pain in the neck and back regions. However, chiropractic was developed to treat a much wider range of conditions than just back or neck pain. In fact, the first spinal realignment performed by D.D. Palmer, the founder of chiropractic, aimed to restore the hearing function of a man who had been deaf. After an adjustment that relieved the inflammation of neural pathways in the man's body, he could hear once again! After making miracles reality, D.D. Palmer sought to bring chiropractic's healing properties to the masses.
Welcome to Pure Chiropractic
Welcome to Pure Chiropractic located in Murrieta, CA. At Pure Chiropractic we do our best to serve our patients in a manner in which we would like to be served. With smiles, love and compassion to bring hope and help as many people as we can through Chiropractic care. We have a state of the art facility with digital x ray, innovative therapy table that most Murrieta chiropractors don't utilize.
Common Symptoms Chiropractic May Help...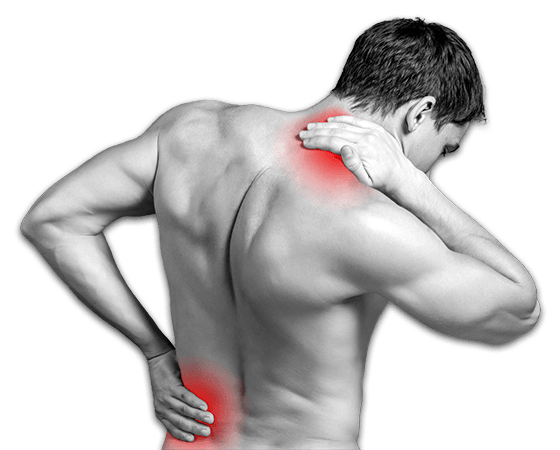 MORE THAN 20 YEARS EXPERIENCE

I have been working on my craft as a chiropractor in Murrieta for more than 20 years and I love helping people!! Murrieta is a great city to work in because many people are so open to affordable chiropractic care. I chose Murrieta to practice because of the location as it is more centrally located in our inland valley region and because my family is here in town. As a matter of fact, there are three generations of my own family that has chiropractic adjustments periodically on a regular basis for good spinal health.

Most Murrieta Chiropractors may do a basic exam and adjustment, but here at Pure Chiropractic we take interest in getting to the root cause of the problem by performing a good thorough exam with several chiropractic, neurologic and orthopedic tests and X rays if they are necessary to determine the extent of your condition.

TOP NOTCH CARE

Some of the most common conditions we see in our office are scoliosis and hip imbalance that can lead to a whole host of problems starting with low back pain, upper back and neck pain as well as headache issues. We specialize in detecting and correcting these type of spinal conditions over a period of time.

Some of the most common misconceptions that people have about chiropractic care is that they feel so uncomfortable and may already be in pain that an adjustment may make it worse. This is common but mostly untrue in that by getting adjusted not only can you experience immediate relief but it also speeds up the healing process. Let me tell you that chiropractic is a tremendous blessing to people when they are hurting or uncomfortable and they are told to just deal with the pain by their other doctor. Every week I'm told by a patient how they wish they would have gotten chiropractic care sooner!!
Hi, Welcome to Pure Chiropractic!
I'm glad you stopped in. My name is Dr. Anthony Becerra and I've been in practice now for about 14 years, in the city of Murrieta, CA. The first time I went to a chiropractor, my girlfriend at the time invited me to attend a class her chiropractor in Hermosa Beach was giving. Honestly, I didn't really want to go, but she insisted that I check it out and she wanted me to see why she believed in it so much, I had no idea what a chiropractor even was, and I didn't have any back pain. Well, I went and listened and I learned a lot. The thing that really struck me is how this chiropractor was able to treat people without medicine. That was amazing to me! Well after exploring chiropractic more, and talking with my girlfriend's doctor, I decided that I wanted to be a chiropractor! Long story short, I made my girlfriend my wife and I enrolled in Cleveland Chiropractic College in Los Angeles.
After graduating in 1998, I went to work for a chiropractor in Arcadia. I worked there for about two years and commuted to our home in Lake Elsinore, and as you can imagine that commute got old real fast. My desire was to ultimately establish my practice in Murrieta. Easier said that done, really, but it had to be done. Well, I quickly found a chiropractic office that would rent me a room, so I quit my comfy job in Arcadia and took a part time job teaching biology, chemistry and algebra at Cornerstone Christian School in Wildomar, just to help us along while I got my practice started in Murrieta.
---
Pure Chiropractic is Born
In January 2004 we opened our family practice, Pure Chiropractic and we were located at 25060 Hancock Avenue in Murrieta. We started with barely anything, just a few good patients, my sister worked for me, and my wife would bring our little boy in and she'd manage the office for me. Over the course of five years God built our practice and then moved us just down the street a bit to 25136 Hancock Avenue in Murrieta, where we've been for the last five years. However, we have now moved to 25186 Hancock Avenue!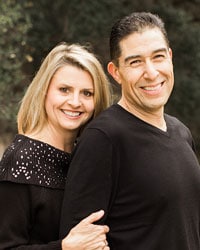 My practice is a family practice which means I treat as many as three to four generations of patients in one family! As new parents, you can bring your infant in to be adjusted, and your grandparents all at the same time! I know you might find it hard to believe we treat babies, but adjustments for infants are different than for adults, and it's perfectly safe. Infants suffer just as we do! Some things I treat babies for are colic, acid reflux, limited ability to turn the head, constant unknown discomfort and crying, constipation, just a name a few things. Of course we see mom and dad too in order to help them with spinal misalignments, hip imbalances, chronic headaches, etc., as well as the rest of the kids who run around, play soccer, are on high school sports teams, and fall and get banged up sometimes. The whole family has a nervous system and spine, and therefore, needs to care for it. That's why I'm here. And what about Grandma and Grandpa? Yes, even the elderly need care. If its possible to get rid of a problem as well as the pain, and you can do it without taking drugs or having surgery . . . wouldn't you want to do that?! Addressing the problem, and not just throwing pills at the symptoms, get's the job done. If you've been in an auto accident and feel you need to come in for your injury, I will be happy to do a free consultation with you.
Affordability is key, right? And maybe your health insurance won't cover chiropractic. I get it! I do. I've taken that into account when working out affordable plans for my patients. I have many people who bring their whole family in and need a family plan. Our office has great hours, same day appointments, convenient parking, friendly knowledgable staff, and is open on most Saturday's for your convenience.
If you have questions about chiropractic, the process of becoming a new patient, or would like to make an appointment, watch the following video and then call the office. I'd love to meet and talk with you about your concerns or even reservations. In the mean time, look around our website, meet our staff, see where we're located, read more about what services we offer and even sign up for our blog done by my wife. I hope to see you soon!
– Dr. Anthony Becerra
Chiropractic Adjustments
Dr. Anthony Becerra has 14 years of experience, and practices the Diversified Method of Chiropractic; in addition he uses the activator method when needed. Dr. Becerra provides safe, effective, and comfortable adjustments for people from newborns to the elderly.
---
Shoe Orthotics
In our office, we treat our patients from the ground up. Proper shoes and arch support are essential to proper foot, knee, hip, and back alignment. During your exam, Dr. Becerra will evaluate your feet, your gate, and your posture as it relates to your spine. Here at Pure Chiropractic we offer a wide range of orthotics to fit your needs. If a custom orthotic is what you need, we can easily make an impression of your feet, and have a set created for you. All for a much less price than a podiatrist would normally charge.
---
Physical Therapy
A person who is in our care has access to the many forms of therapy we offer. Muscle stimulation is an easy, painless treatment we offer in order to get those tough muscles to unwind and relax. Posture and neck training is also important to the whole health of your body. Learning the proper ways to sit, stand, work, and sleep can be helpful and life changing. We offer intersegmental traction which most people call "massage". These tables help to stimulate blood flow and disc fluid to keep the "wear and tear" process of your spine to a minimum and release tension and pressure in the back, hips, and spine.
---
Nutritional Supplements
We are proud to offer quality nutritional supplements for you and your family, from Biotics Research Corporation.
---
X-Rays
We have an in-office x-ray unit for the convenience of taking any needed x-ray films, for the purpose of diagnosing and treating.
---
Massage Therapy
If Dr. Becerra recommends massage for you as part of your therapy, he will refer you to Carol Rosales Campbell of Fusion Therapeutic Massage for treatment.
Relief
In this first phase of care, our main goal is to reduce your symptoms and get you out of pain. This will most likely require two or more visits per week for a period of time, depending on your circumstances.
Correction</strong
In order to prevent a rapid recurrence of symptoms, it is necessary to continue receiving care even though your pain has subsided. In this second phase of care you will receive adjustments less often.
Wellness
Once your body is fully healed, regular chiropractic care can help ensure that your condition does not return. This is a healthy lifestyle choice that will benefit you for the rest of your life.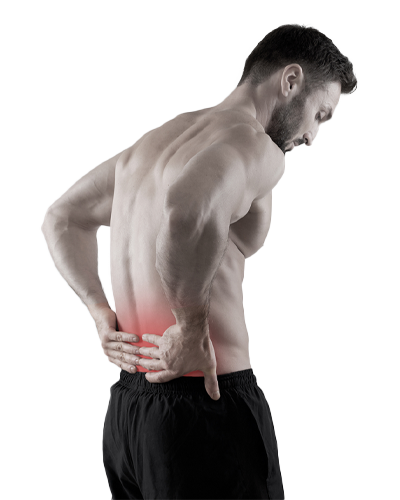 WE OFFER SPINAL DECOMPRESSION

This gentle, non-surgical procedure can provide lower back and neck pain relief, and sciatica pain relief, and is a state-of-the-art procedure for, bulging, herniated, or degenerative disc disease in the neck and lumbar regions.

The gentle distractive forces of the Spinal Decompression create a decompression of the spine with unloading due to distraction and proper positioning, to improve blood flow and nutrient exchange to the injured area. You'll experience several cycles of stretch and relaxation, which graduate to a peak over a period of several minutes.

Therapy sessions typically last less than 20 minutes, 3 times a week for 1 month, transitioning from passive to active treatments as you respond, with most patients feeling pain relief with as few as 6-10 treatments. Most patients are released from treatment after 8 weeks.
TRUSTED CHIROPRACTOR: READ OUR REVIEWS